What does the future of learning look like?
When we think about the eLearning Industry these days, it's hard to define what platforms are the best ones out of the bunch. Some are feature rich, yet poorly executed. Others are focused on doing one thing well, such as mobile learning. They lack the features that will help the clients execute a flexible and adaptive training program.
We don't have a "Google" or "Apple" of the learning industry, and we are yet to have a global standard that most people use. I feel like we are very close to finding the powerhouses of the industry. However, there is a catch.
The learning industry on its own is not enough by just providing eLearning, or providing a platform that presents learning. Business is rapidly changing.
Putting It Into Perspective
The need to go onto a learning platform and login, whether it's via a mobile link or URL is tedious enough let alone having to do some simple compliance based training. It's like logging into Facebook only to see an advertisement and then logging out. It's a lot of work just to get delivered basic yet ineffective training.
Learning platforms are all the rage at the moment. Everyone wants the best one out there and is willing to pay for it. Elearning and learning on these platforms is NOT ENOUGH!
Learning platforms should be thinking about accepting a whole different paradigm.
Modern LMS platforms need to:
Include HR
Employ people and culture
Involve Social Learning
Be driven by constant seasonal learning
Okay. But How Do We Do This?
I envisage learning systems will evolve into a "Central Business Hub", one system to rule them all. This sounds like a mighty jump from current practice, but technology has the potential. I imagine K-12 and companies using similar platforms as the central hub of communications. Companies will provide real-time learning and real time feedback.
The corporate sector via companies will start deploying their own learning hub apps from the app-store. As it becomes easier to deploy apps and software integrates more effectively, companies will utilise things like "push notifications" and location services to engage users beyond standard learning progress.
The way I envisage the future of how learning content will be absorbed in the workplace is like this. Let me share with you:-
A Day In The Life Of A Learner: 2020
The way I envision the future of how learning content will be absorbed in the workplace is like this. Here is my day in the life:
6:00 am: Jerry wakes up, goes for his morning jog.
7.15am: Jerry sits down for breakfast, has a quick scroll through social media. LinkedIn being one of his favorites.
8.15am: Commute to work, a ping comes through his company learning app, he has a new skill based video available that may improve his skills in leadership.
9.15am: Coffee and catch up with co-workers.
9.45am: Jerry watches the 5-minute video, answers a quiz, obtains a 'Just in Time Achievement' badge. This adds to his profile and score. This enables a gamified leaderboard and provides a challenging environment with co-workers.
10.00am: Jerry's boss looks at leaderboards and can see that Jerry is very consistent and persistent with his on the job learning. He is ultra pleased.
10.05am: Jerry's boss sends through digital applause and a message. "Well done Jerry! I can see you working very hard; it hasn't gone unnoticed".
3pm: Jerry gets a ping from the boss with applause. Jerry has improved his skills and not only that, he has been praised and validated in his approach and attitude to professional learning.
3pm- End of day: Jerry goes about his day and work load. His small win today was learning while on the job for 15 minutes. It was on time it didn't eat into the day. It was also acknowledged by higher management by really intuitive technology platforms.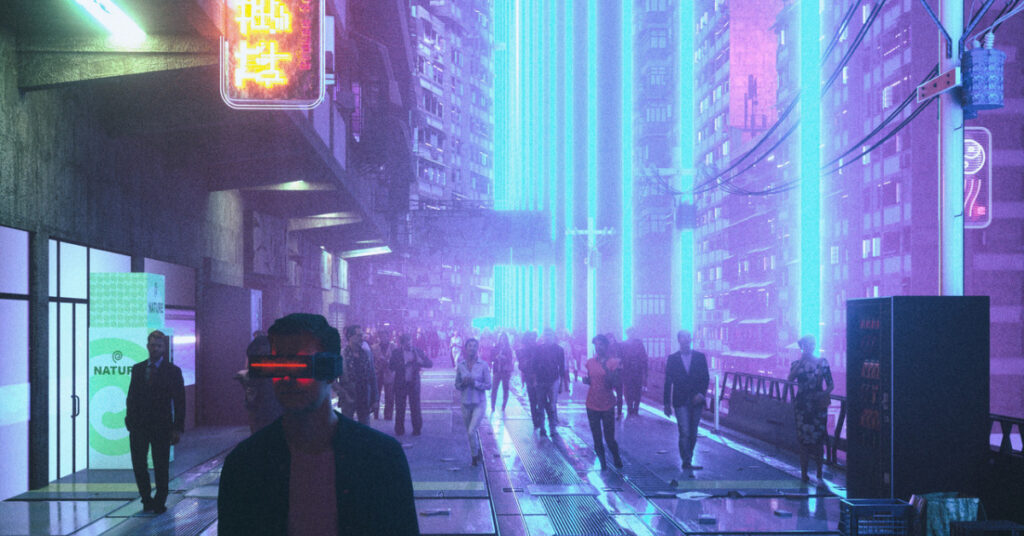 Augmented Reality & Virtual Reality
The way learning is changing in the modern age will accommodate this style of learning. Many people will say, "You are missing the VR & AR aspects of the future". You will notice I didn't mention them yet in this article. The reason being, I have watched the speed and uptake of technology like gamification and TinCan. Basically in Australia, I'm only starting to see some real hunger in the corporate sector for this style of (LRS) technology. I also have noticed top companies are still happy to just use SCORM, as its standard.
So, to me it seems these technologies are more the "nice to have" options rather than being imperative. So I feel that the new learning technology like VR/AR is out there, even ready to go to market. Some companies will be drawn towards this technology and will act as a support method of learning rather than the "new wave of learning". In a lot of ways this tech may be implemented to support a blended learning pathway.
I can see virtual reality frameworks being a huge draw card in the future of learning. I can see companies performing Health and Safety training via VR, as well as putting people in virtual workspaces, where they perform their job before they get a chance to do it in reality.
They could associate with virtual bot (robot) customers as well as be reviewed as competent to work in the learning environments.
Augmented reality is something I can really see evolving as the key to the future of learning. I imagine, like the founders of "Magic Leap", the classroom assembled in a gymnasium watching a whale breach in thin air, whilst learning about the "creatures of the deep".
The only issue I have with AR is the fact that we need goggles or glasses to get the full effects. Without them it becomes troublesome to view AR. My goal one day would be to adopt holographic light nodes that could potentially warp the world around us. I see people as individuals and self expressionists. I don't want to be locked into wearing a pair of glasses when I have 20/20 vision.
The fashionable aspects of VR and AR would need to drastically improve along with the price per unit for it to become a real option.
I believe that we are at the start of the EdTech revolution. The technology and the industry are forging towards the future. I can see the industry starting to catch up to the web standards and more individuals starting to envisage the learning platforms of the future.
I'm looking forward to your comments on the future of digital learning.

Leonard Ercoli is a digital learning specialist and the director of TMRW group and OCTIVO Digital.
Like what you read? Sign up  for Lenny's monthly insights on all things digital learning.